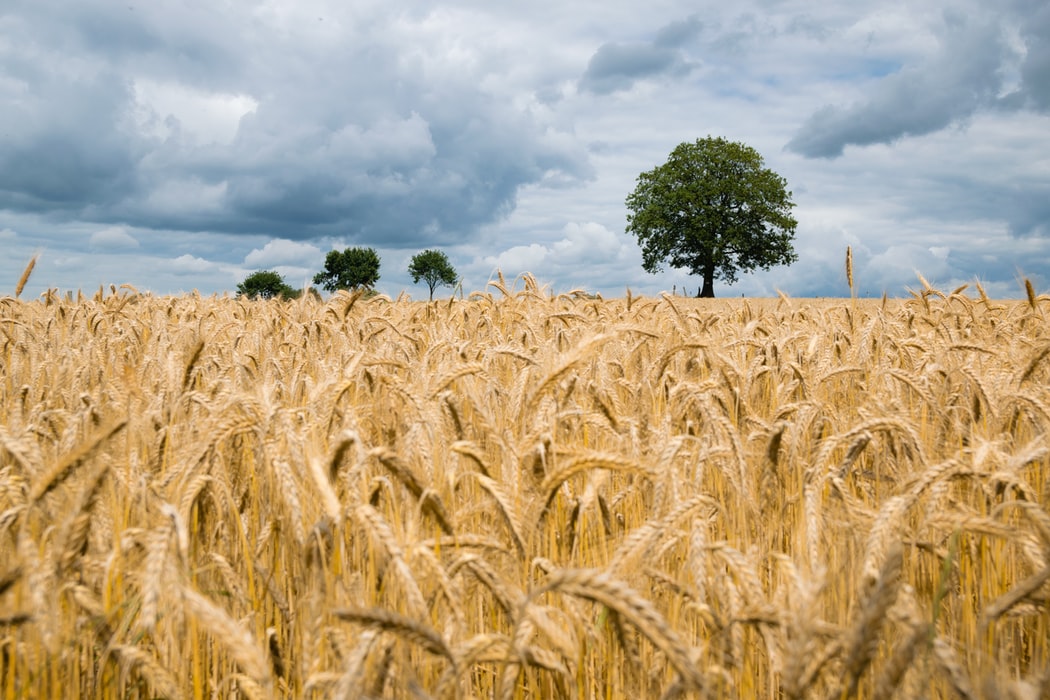 "When war comes, two things happen – profits go way, way up and all perishables go way, way down."
These words were spoken by Steven Spielberg, whose firm anti-war sentiments led him to resign as a creative advisor to the Beijing Olympics in 2008. He was protesting against the Chinese government's inaction over the War in Darfur. 
What he said, however, strikes a chord in the current climate where shortages in food and fuel have managed to jack up prices faster than a furious jet. The inflationary outcomes of war are gripping, yes. But the shortage of essential commodities, particularly food, is more unravelling and impactful.
The War in Ukraine has led to a massive crunch in wheat supplies. The importance of wheat as a global staple can be hardly overstated. However, given that the wheat supplies coming out of Ukraine have decimated lately, reserves are facing a profound deficit.
The good news is that India plans to step in and quell this deficit. Indian wheat exports are likely to soar by at least 200% this year, a figure that could stretch easily to over 330% next year if the war leads to stricter sanctions on Russia. In fact, the export demand for India-produced wheat, corn and spices have shot up tremendously in the aftermath of Russia's invasion.
Here's how India plans on making the most of it.
How India Can Out-Wheat the World
The Black Sea region is singularly the world's largest supplier of wheat. Russia's and Ukraine's combined wheat exports make up for 23% of the total global outflows.
On account of the war-induced disruptions, two things happened at once. One, the ongoing produce from this region reduced drastically. Two, the existing produce glutted the ports on its way out as freight rates shot through the roof. The result was a massive demand surge and price escalation.
Now, India may not be the largest exporter of wheat but it is the second-largest producer of the grain with a global production share of 13.5%. Thanks to the mixed legacy of the Green Revolution, production of wheat in this country exceeds demand even when the granaries are full.
However, India's share in world exports is just 0.54% even though it has an over-flooded reserve. India's wheat stocks are at an estimated 26 million tonnes which is 248% more than the required threshold.
If you're beginning to wonder why so much food grain is sitting idle at Indian silos, here are some basics.
The task of "storing" wheat in India belongs to the Food Corporation of India (FCI). Farmers are usually motivated to sell to private traders instead of the Government at the MSP due to the evident "minimumness" of MSP prices. This automatically leaves the Government with less wheat to purchase. But even with limited procurement, the reserves are more than enough to buffer against contingencies.
The surplus wheat could be exported for handsome returns, yes. But there are certain riders. For one thing, FCI is merely a custodian and not an exporting agency. From time to time, it releases more stocks to the market, often at the request of traders to keep prices under control, meet the export demand and reduce excess stocks.
But the domestic wheat processing industry isn't usually keen on that. Since processing is a value addition enterprise, more stocks being exported means less available in the country to meet their raw material demand. Plus, it reduces buffers against future shortages.
Perhaps this will give you a better idea. Local wheat prices have jumped from ₹21 ($0.27) per kg before the War broke out to ₹24 ($0.31) per kg now (as of March 2nd). These spiralling prices have got domestic wholesalers, processors and retailers worried alike.
Having said that, with a stronger-than-ever demand for Indian food grain in the global markets, exports from the country are only expected to climb further. In addition, the Government's import costs from Russian oil are likely to be subsidised from wheat exports in a major way (wheat procurement bill could fall by 15-20%). Price normalisation takes time. With Indian wheat filling the void left by Ukraine and Russia, prices are expected to stabilise as we go further.
The Domain Name "Bread Basket" Is Now Available
Let's talk about the major importers of wheat now. The biggest names are – Egypt, Turkey, Indonesia, Lebanon and Bangladesh. All these nations lie in close geographical proximity to the Indian Ocean Region (except Turkey which is still closer to India than China). This gives India a great shipping opportunity to dispense with its surplus wheat reserves.
And let's not forget the major wheat-importing regions of Middle East and North Africa where severe drought conditions regularly cut into India's domestic wheat production.
Come to think of it, it's not just limited to wheat anymore. The demand for Indian corn and coriander seeds have also spiked as buyers from India's neighbouring countries begin their shift away from Ukraine which is a big exporter of both. Along with that, the reliance on Indian exports of poultry, jeera, cotton and maize are also predicted to scale up as the War drags on in Ukraine and sanctions pile up on Russia.
One Nation's War is Another Nation's Wealth
As much as it sounds like opportunism, a diligent intervention to shore up international food supplies is far from an opportunistic gambit from India's perspective and, even farther away from war profiteering. The CMI benchmark for wheat prices has risen by >50% since the Russian invasion began with global wheat prices touching $14 a bushel (approximately 30 kg).
The ability of India to plug this global shortfall exemplifies our food sufficiency and security as a nation that can be put to greater use in the global supply order. In fact, countries like Australia and Argentina are stepping in to stem the food crisis as well.
Having said that, any discussion on redirected supply chains is incomplete without a look at valuations, irrespective of how strongly one tries not to quantify proceeds during war-time trade. The cost of one quintal of wheat delivered in warehouses near the Kandla Port soared from ₹2,100 ($27.3) to ₹2,450 ($31.8) in the last month alone. This is just an indication of the level of competitiveness that we may see in Indian wheat exports in the coming days.
It's a good thing that India is sitting on top of five consecutive record annual crop yields. Wheat inventories are at their peak and traders are eager to capitalise on any export opportunity. And now, they've got it.