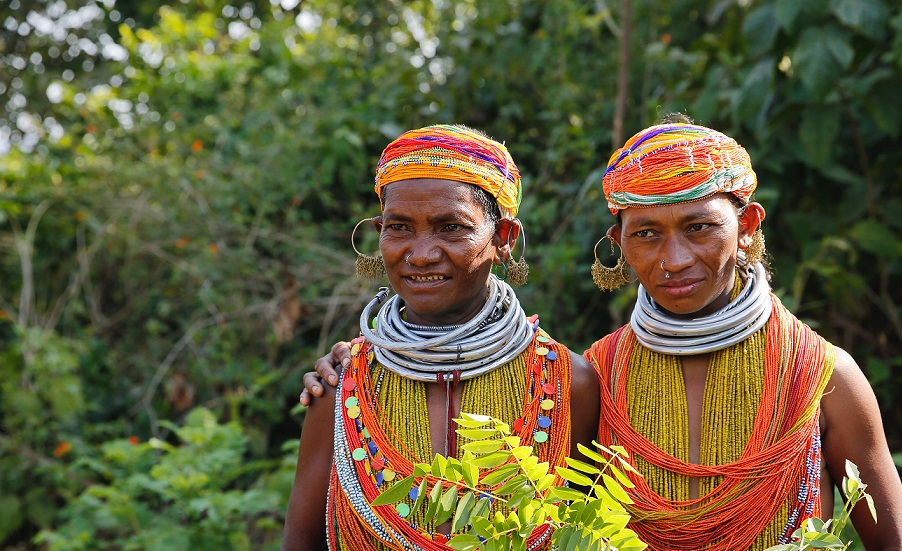 Odisha was the first Indian state to impose full lockdown even before India imposed it nation-wide. Since the beginning, the state's proactive preparedness to the pandemic has seen increased testing, decentralised local level participation, collaborative response from private sector and NGOs, capacity building in health care, and incentives for citizens to test. This has resulted in lower confirmation ratio, low fatality rate, and a high testing as well as higher recovery rate.
What is interesting is the fact that Odisha has high incidence of poverty, performs below-par in socio-economic development parameters and has poor state of infrastructure. Despite this it has performed fairly in fight against COVID thus raising hopes and leading the way for other states to follow.
This article deals with Odisha's COVID-19 management strategy that could offer insights into effective pandemic management. The following efforts has been made by the government in collaboration with Local Bodies, NGOs and private sector.
Declaration of COVID as Disaster:

The state, on March 10, 2020 classified COVID-19 as a natural disaster like the super-cyclone of 1999 under the Disaster Management Act 2005 and also imposed the Epidemic Disease Act 1897 wherever necessary.
Masks, gloves and sanitisers were qualified as essential commodities.
Database of all persons arriving in Odisha from other states was activated.
The government put the five most reported districts on lockdown on 22 March. It also helped state to have a control over the quarantine mechanism.

Advance Welfare Fund Disbursal:

The government made preparations for a six-month pandemic which was followed by disbursement of welfare resources to the people aimed at providing social security to prevent any suffering during crisis.
About 48 lakh pensioners were paid advance pensions and 82 lakh ration card holders received ration stocks for three months. Students also received pre-matriculation scholarships for the coming three months.
Gram panchayats in Odisha are ensuring that beneficiaries are receiving entitlement under the public distribution system (PDS) in advance for three months to avert any food related crisis.

Decentralised Governance:

PRIs and ULBs being the first responders were made central to the state's communication and response strategy.
Rs 5 lakh were disbursed to each panchayat to set up temporary medical camps and to equip them for any unforeseen need for basic amenities.
As on May12,2020, 14,563 temporary medical centres/ camps were functioning in 6,798 gram panchayats with 5,81,915 beds to provide COVID-19 health services in the rural areas.
Chief Minister delegated the powers of District Collectors to sarpanch for better management and decision making related to COVID-19 situation in the areas under their jurisdiction.
Sarpanch has been entrusted with responsibility of proper implementation of 14-day quarantine of returnees under Section 51 of Disaster Management Act, 2005 and Epidemic Diseases Act 1897.
Every Gram Panchayat were to have a registration facility and community-based monitoring will be conducted by empowering Gram Panchayats.
Gram panchayats have also been given the charge to provide free food to the poor and destitute and those being kept at the quarantine facilities. Money is being provided accordingly without much hassle.
Procurement of materials for temporary health camps, provision for infrastructure including toilets, hiring ambulances and provision of food were added to the Local Area Development (LAD) funds of the state's MLAs. 
Swachchta Sathis have been appointed for Awareness Campaigns. They hold meetings with Panchayat and Zila Parsihad and run extensive information campaign on spread of COVID, case reporting and prevention methods.
With 50 per cent of the posts in PRI and ULB reserved for women, it gives extra advantage to PRIs to work in coordination with lakhs of members of women self-help groups (SHGs) who are engaged in the fight against COVID-19.

Capacity building of the Health Workers:

The state's is educating the healthcare personnel using online training programmes. It has trained 1.72 lakh health personnel to fight COVID-19.
About 500 faculty members, 1,600 medical officers of AYUSH, and 900 residents and faculty members of dental colleges were trained in basic management through video-conferencing apps.
Among frontline health workers, about 5,542 nursing students, 1.17 lakh ASHAs and auxiliary nurse midwives were trained online.
The state also designated 'coronavirus hospitals' across Odisha.
Of the 10,736 general beds and 4,072 ICU (intensive care unit) and HDU (high dependency unit) beds in Covid hospitals, at least 15% beds has been announced by CM to be reserved for paediatric cases with the aim to make at least 2,850 general beds and 150 ICU beds available anticipating 10,000 daily infections in the third wave. Also, 1,114 doctors and 1,036 nurses will be trained in paediatric Covid care.
The state has been quick to partner with existing non-government hospitals, including those in the private sector which means an addition of at least 1,500 hospital beds.
To motivate the healthcare staff, the chief minister announced early disbursement of salaries for all healthcare personnel in the state.

IEC To Defeat COVID:

A dedicated portal, covid19.odisha.gov.in, has been launched for registration of Odia people who wish to come back to their native places and provide e-pass to stranded people who want to return back to native state.
The government at very early stage also initiated discussions with Gujarat and other States to facilitate the return of stranded workers.
Government is sharpening its battle against the Covid-19 pandemic by using high-end analytic tools, AI-based questionnaire and WhatsApp chatbot, among other technologies, to flatten the curve
Odisha has also setup a dedicated telemedicine helpline facility which is an IVR system-based module that enables for identification, segmentation and routing of callers to the appropriate person.
Anyone who is suffering from cough, fever, tiredness, and respiratory problems can dial the telemedicine helpline (14410) to seek medical advices from the over 300 qualified doctors, who have registered themselves to provide medical access to the suspected Covid-19 cases.
VPN (virtual private network) access was given to around 2,000 officials of 46 departments of the state government to enable them do work from home.
The state has adopted GIS mapping for visualisation of assets of all Covid infrastructure properly geo mapped for use of people as well as the administration.

Migrants' database and cash incentives:

Odisha had prepared a database of returning migrants. On the day of the national lockdown, the government knew 78,233 persons had returned to Odisha from other states whose data were shared with local bodies.
The state's containment programme was rooted in strategic use of IT. It identified the highest-risk category people coming from abroad in order to put them in home quarantine to stop the spread.
Leading the country, Odisha devised an incentive program by offering INR15,000 for all foreign returning people to declare themselves on a government portal developed within 11 hours.
Since most of the people testing positive were asymptomatic for coronavirus, the State government has made putting the returnees in isolation at gram panchayat level mandatory. A sum of Rs. 2,000 will be given to them on completion of 14-day quarantine.

Role of SHGs & NGOs:

The state's Mission Shakti Self Help Groups (SHGs) are making masks in bulk to avoid any shortage. According to Director of Mission Shakti, around 605 SHGs have made 1.5 million cotton masks so far, helping protect the community and medics.
More than 7,000 SHGs are working day and night to produce protection gear for those on the frontlines.
SHGs are also running village panchayat-level kitchen centres to cook meals for those in need. So far over 325,000 people are being fed.
In Nuapada, Lokadrusti is ensuring that children of migrants are provided accommodation in seasonal hostels that the NGO operates.

MGNREGA for JOB OPPROTUNITY of Returning Labours:

Odisha increased daily-wage rate for unskilled labourer to 298 per day in 20 migration-prone blocks of 4 districts Balangir, Bargarh, Nuapada, Kalahandi.

Also, it provided an additional 100 days of work, over and above the stipulated 100-days work mandated under NREGA in 20 vulnerable blocks.

Different Schemes have been converged with MGNREGA to provide employment to the returning migrant labourers and meet job shortages. It includes convergence with NRLM, DDU-GKY, PMAY, etc.
Results:
Odisha with its all-round preparation and fight against COVID has seen positive results. The second Covid-19 wave has been now under control in Odisha with cases declining by 0.5- 1% daily. For every 1 lakh population around 28,500 have been tested. The recovery ratio has reached a high of 92%. Odisha chief minister has assured that the government aims to vaccinate 3,00,000 eligible residents daily, almost doubling the current rate of 1,40,000-1,60,000 vaccine doses administered daily. This is a positive development in fight against COVID. It is more important in light of fact that Odisha is a poor state with large geographical area. Any development done by it can be replicated in most states in India with high poverty, low per capita income and poor infrastructure facilities. Thus, Odisha has led the way showing that a strong government resolve along with participation of people can overcome any epidemic.