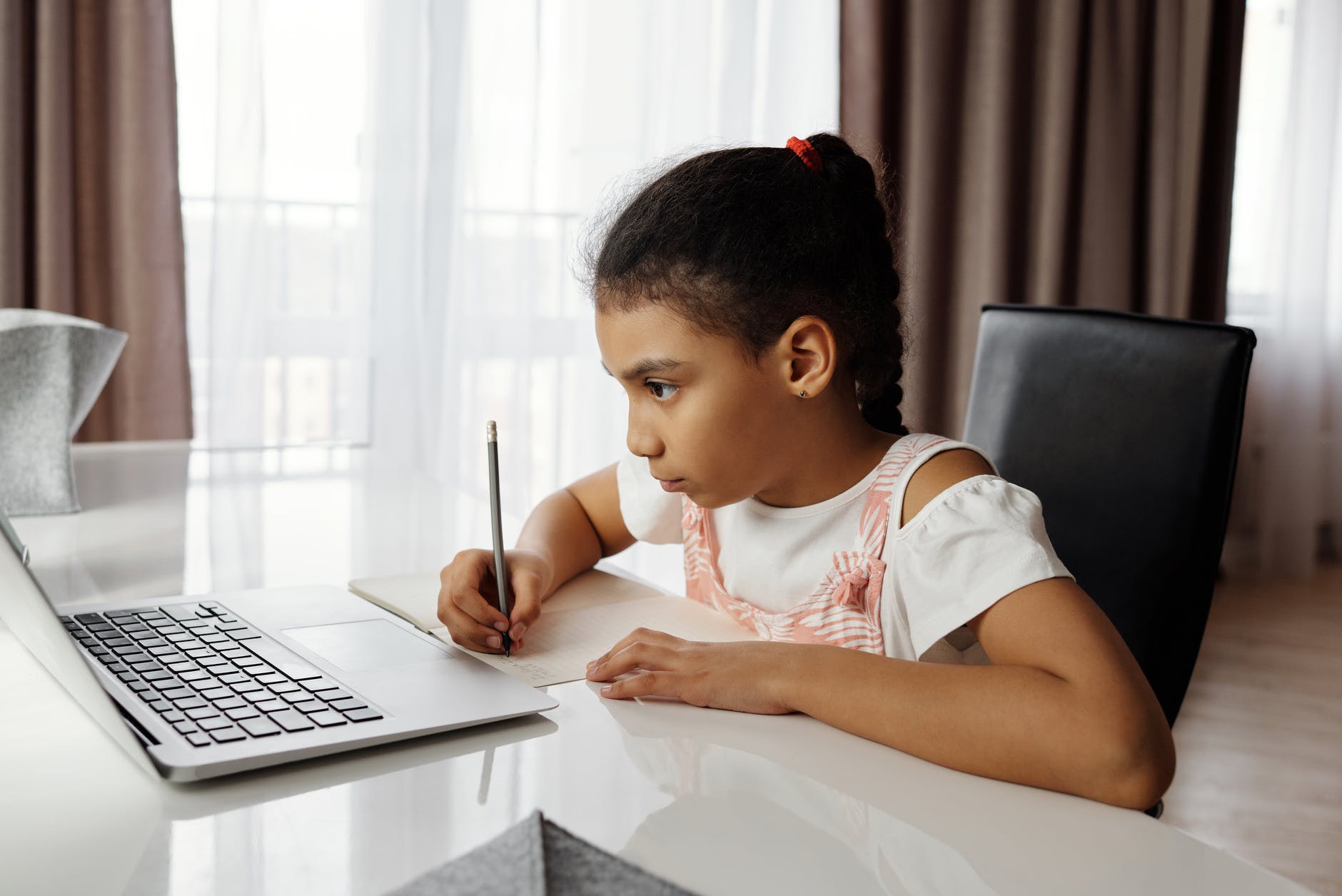 With the tiny virus that has brought everyone to a standstill, nobody knows the way out of it. Hence, we all are waiting for the 'magic bullet' to fight against the time. The million-dollar question of 'Who will cure Covid-19?' has brought the world to a stop. Although various countries are finding strategic ways to exit from the halt, there has been another plague that can change the world in the future. When the pandemic struck, the first decision was to shut down all schools in the country, shifting the mode of education from offline to online. This is the time when the actual divide between privileged and under-privileged and the wide gap between private schools and government/low-income schools came into light. The digital movement in education magnified the inequity that already existed in our education system. The National Sample Survey of 2017-18 reported that only 23.8% of Indian households had access to Internet connection comprising of only 14.9% of rural households and 42% of urban households. This urban-rural divide due to online teaching is surely a non-starter for most children.
PROBLEMS

Along with access to proper functioning schools, even accessibility to mobile networks and the internet become a class marker for lakhs of children. It is easy for private and international schools to send homework and conduct classes through smartphone apps. They don't face problems such as poor telephone density, low access to computers and mobiles, and limited internet. Strong infrastructure and advanced technology have helped such schools to learn and innovate even amidst a global health crisis.
Reality bites when low government/low-income schools try to keep pace with online education despite inadequate access to the internet, mobile phone, and computers. They are already struggling to survive on basic food and shelter with learning as no longer a priority. Even though 'Bharat Padhe Online' strives to disseminate information on digital education, there are millions of poor households who are unaware of the movement. Such households either don't have smartphones or have only one used by all the members. The rural and marginal communities also face difficulties in understanding the online content of school education. According to the Telecom Regulatory Authority, 78% of India's population has mobile phones, but telephone density is only around 57% in rural areas. Such a number is not conducive to virtual classrooms. But in villages like Kanjapani of Madhya Pradesh and rural pockets of Odisha, with no internet accessibility, even owning a smartphone doesn't assure a ticket to education. A lot of people don't even have enough money to recharge their data packs or SIM card. The divide widens as one goes deeper into the interior of the country. Since the migrants are rushing back to their villages, there's a sense of fear that many children will drop out of school after the lockdown is over.


LESSONS

States are trying to create their local models for the provision of digital education. The Human Resource Development Ministry is working on communication of lessons through radio and television, apart from promoting online content on apps such as e-Pathshala and Diksha. The disruption to the education system offers lessons and a unique opportunity to reorient education, pedagogy, and curriculum.
1. Tackle the digital divide:
Along with gender, race, and other divides, it is now a digital divide that we also have to manage. Despite a huge promotion for Digital India, there exists an abnormal gap as schools shift towards virtual classrooms. Technology has an immense potential to achieve universal quality education, which improves learning outcomes. But to unleash this potential, we have to enable that affordable and qualitative networks, and the internet reaches the remotest and poorest communities. A public-private partnership can work to provide the interiors with such an infrastructure. Broadband connections for the rural population can diminish the gap in network and internet connectivity. We have to treat the smartphones and internet as a public utility and not view it as a luxury.
2. ReOrient Curriculum:
Other than Maths, Science, and English, we need to focus on lessons of core democratic values, equality and cultivate creative, resilient, and flexible thinking. We need to rethink on empathy and our responsibility towards the society and nature. The development of social and political consciousness by students should be an important goal of education. There is a new urgency for developing a symbiotic relationship with the environment, and teachers should focus on imbibing the significance of the sustainability of nature amidst this crisis.


3. Empowering a wide group of teachers:
Teachers have to shift from transferring information to enabling learning. The remote teaching provides them with ample opportunities to teach differently, and learn their ways to teach through high tech and low tech resources. This crisis has taught the importance of community engagement in education, which requires a decentralized and democratic community-based approach. The hiring of local teachers (lower class and female representation) can increase the teacher's accountability to the children's lives. It is important for teachers to reach those low tech students deprived of technology through voice and text messages and phone calls. Empowering the range of teachers from urban to rural areas can improve the education system. Since they are personally involved with the families, they can spread accurate information about the crisis, advocating caution, and diffusing panic.


The digital divide has picked out an endemic problem of the 'achievement gap' between privileged and underprivileged children. Along with poverty, hunger, and inability to pay bills, the grim reality of unable to gain 'free and appropriate education' is quite immoral. As the problems get worse, it is crucial to address this distress as fast as a vaccine for the virus.