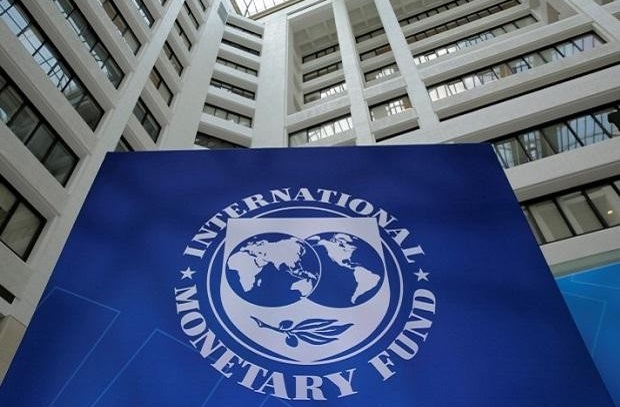 The International Monetary Fund has lowered its global economic growth forecast for the fourth time in nine months as the risks still remain to the 'downside'. According to World Economic Outlook (WEO) Update July 2019, global growth for 2019 is projected at 3.2 per cent and picking up to 3.5 per cent in 2020. This is 0.1 percentage point lower than in the April WEO projections for both years. The projected recovery for 2020 although, is precarious.
WEO report, a survey by the IMF staff which is usually published twice a year, presents IMF staff economists' analyses of worldwide economic developments during the close and medium-term.
IMF cites worldwide trade policy tensions, Brexit-related vulnerability, and rising geopolitical uncertainty in the Middle East as reasons for such an outlook. "Mounting disinflationary pressures that increase debt service difficulties, constrain monetary policy space to counter downturns, and make adverse shocks more persistent than normal," the fund added.
Investment and demand for consumer durables show a gloomy picture which in turn softens inflation and thus global activity remains subdued. The report demands more accommodative macroeconomic policies to predicate the revival of sluggish global growth.
According to the IMF, trade tension affects China more than the United States. A nation-by-nation breakdown of the forecast upgraded growth for the United States this year from 2.3% to 2.6%, however, downgraded China from 6.3% to 6.2%. The United States had increased duties on certain Chinese imports and China had retaliated by raising tariffs on certain US imports. Albeit further upsurge was turned away after the June G20 summit. The trade war between the world's two greatest economies is in a respite until further notice as talks continue. But the risk remains evident. "Greater urgency is needed" to address them, the IMF said yet not through protectionism: "It is imperative that all countries avoid policies that distort trade.'' Global technology supply chains were threatened by the prospect of US sanctions.
Source: IMF
Over her remark with respect to the global growth recovery in 2020, the Chief Economist of the IMF, Gita Gopinath in her press briefing mentioned that the fastest growth will be witnessed in emerging and developing nations rather than the advanced economies. This would hold the growth pick up in 2020. "Specifically it relies on an expected rebound in growth in Argentina, Turkey and a few other stressed economies and is therefore subject to considerable uncertainty", she added.
Although IMF calls the US's economy more resilient and a "solid economy", it is the emerging markets of Asia and specifically India that will be the vanguard of growth for the world. Multilateral and national policy actions are vital to put global growth on a more grounded balance.
Kush Sharma is a policy researcher with experience in the field of public finance and public policy with the Government of India. His last engagement was with the Ministry of Housing and Urban Affairs. Prior to this, he has worked with the Department of Economic Affairs, Ministry of Finance.